Raise a Glass at HopScotch
Posted by Degan Walters on Saturday, December 12th, 2009
Tags for this Article: alcohol, beer, event, Scotch, spirits, vancouver, whiskey, whisky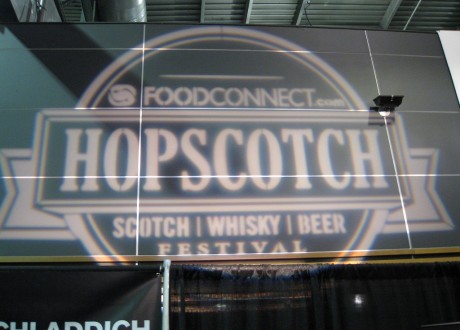 Forget raindrops on roses and whiskers on kittens, a few of my favorite things are bourbon, single malt and beer. And by a stroke of hoppy, malty, genius, all three are on offer at Hopscotch, Vancouver's beer and whisky* festival. In recent years it has come to include other spirits as well, but the basic rules of the game are this: you purchase a ticket and get a bag full of tokens plus a tasting glass. Beer is generally worth one token and whiskies can be worth between 2 and 4, depending on the calibre. The one with the least tokens or most tasting notes (or something like that) at the end of the night wins.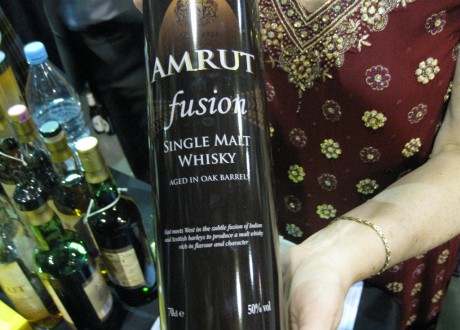 Despite being a die-hard whisky connoisseur, this was my first year at Hopscotch and I was happy to see that even though I was familiar with most of the products, there were some new and interesting selections on offer.
Here are some that stood out:
Beer:
Red Racer IPA from Central City Brewing is smooth and hoppy and one of the best beers I've had in a while. I've been hearing some buzz about this brewery and happy to see that they're living up to the hype. Unsurprising that CAMRA's voted it Best Beer in BC 2 years running. The Winter Ale was good but not quite at the same level as the IPA.
This fall found me dipping into Steamworks and Granville Island for pumpkin ale a little more frequently than usual, but had I tried Howe Sound's Pumpkineater Imperial Ale before November, I would have skipped them both and stayed home with a couple bottles of HS. Outstanding flavour.
Whisky:
I was worried that it would get a bit chaotic on the tasting floor with the mix of beer and whiskey (and now spirits). There's not a lot of rare whiskies on offer, but it's big enough that there's something for everyone and I look forward to checking out next year's event.
*Spell it "whiskey' or 'whisky' as you like. Scotland , Canada and Japan spell it 'whisky'. America and Ireland spell it 'whiskey'. I usually default to whisky and Hopscotch also refrains from using the 'e'.  My spell check is not in favour.