New Orleans Adventures: Acme Oysters
Posted by Guest on Monday, April 12th, 2010
Tags for this Article: New Orleans, oysters, parmesan cheese, Travel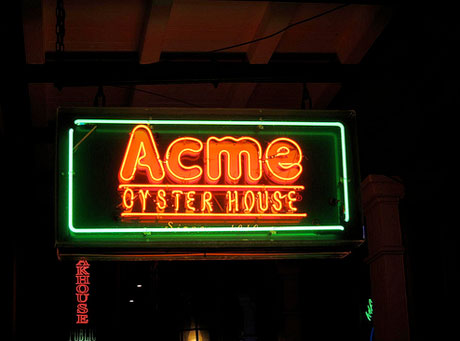 In a city where your two options are boiled or fried, we found a loophole. Option C: shucked.
Acme Oyster House is a bit of an institution in New Orleans. It first opened in 1910 on Royal Street in the French Quarter, and moved to its current location in 1924 after a kitchen fire. It claims to have served over 3.6 million oysters in 2008 alone! There is a rumour that oysters are at their best during the months that end with R, and so, on our Christmas vacation to the Big Easy we couldn't pass up the opportunity to try this place for ourselves.
We (im)patiently waited in a line-up that spanned over two city blocks. An hour later, we were seated in prime territory – the bar, where fresh oysters were shucked by a self-proclaimed, "best mother shucker in town!" It is supposed to take a professional shucker less than 3 seconds to shuck an oyster, and this guy was just blazing through them! It was mesmerizing to watch him fill up pan after pan with these lovely, perfect morsels.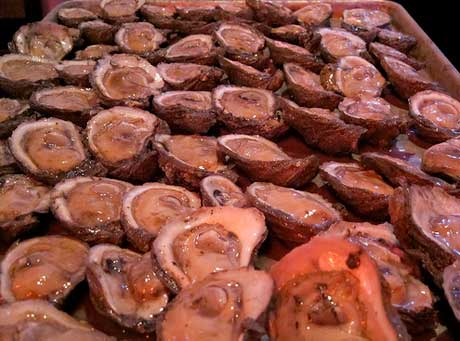 The rest of the restaurant had a very 1950s diner decor – neon signs, checked tablecloths, and plastic cups. The modern additions were the big-screen TVs. We ordered a dozen fresh and a dozen charbroiled. Both were a bargain – $11.99 for the fresh, and $16.99 for the charbroiled. The fresh oysters came first, and were served on a bed of ice chips on a simple black pan with the prerequisite lemon wedges on the side. They had a smooth, velvety taste, and paired well with the cocktail sauce served in a plastic Tupperware.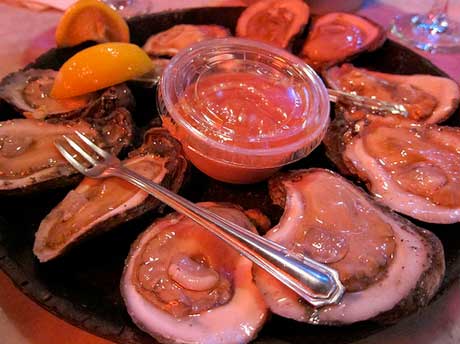 The downfalls – the larger oysters, while had a more spectacular appearance, actually had a more watered down, bland flavour. The cocktail seafood sauce also could have packed more of a punch – they should take some points from Joe Fortes.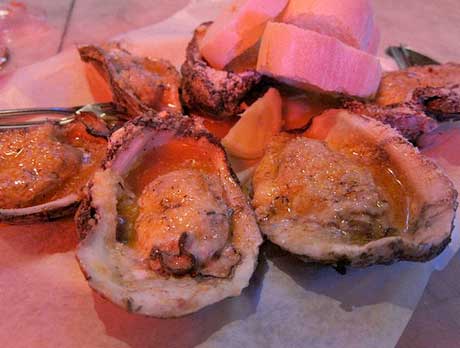 The chargrilled oysters came a bit later, drowned in what appeared to be nothing more than melted butter, topped with broiled parmesan. Divine, but not so great for that cholesterol! I found that the sheer amount of butter made the oysters a bit too rich, and I could only eat about 6. The fresh ones were a different story – those I polished off by the dozen!
The Acme House has a wall of fame for the most oysters eaten: the current record is 42.5 dozen oysters, by what we were told was a "rather large gentleman from Texas." Damn!
The Acme House was somewhat of a tourist trap, but the oysters were fresh, the prices were good, and watching the best mother shucker in town made it all the more worthwhile.
Acme Oyster House
724 Iberville Street, New Orleans, LA