Cocktail Kitchen Series Launches
Posted by Guest on Thursday, July 8th, 2010
Tags for this Article: cocktail, competition, Travel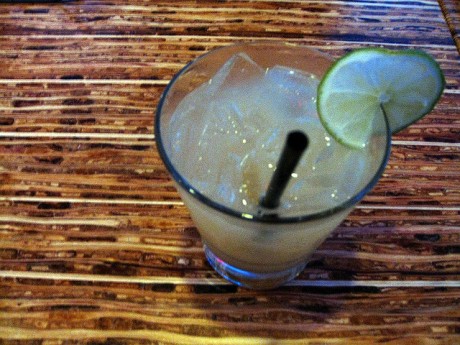 Today new contributor Miles Harrison posts in the Foodists Guest column. Look for more from him soon. -Ed.
Starting tonight The Refinery unleashes our city's creative cocktail talent in their Cocktail Kitchen Series; a six month long competitive mix-a-thon wherein bartending elitists concoct unique spirit based interpretations of various world regions. Each week a different mixologist is shaken up with a global region or country, a spirit, and then must pick from one of the Refinery's growing list of house bitters. Now at 19 different types, these distinct bitters have the ability to transform a mere cocktail into a drink realm beyond that of a more common upscale pour-house. Along with the gifted minds of career bartenders, the spirit, and the chosen bitters, the resulting drinks promise to personify the assigned regions and pair perfectly with Refinery chef plates inspired by the same. Never has this city seen such an epic epicurious epiphany enacted. Who knows what new standards these swizzle stick swamis will swirl down our gaping maws? I for one, can't wait to find out.
Cocktail Kitchen happens every Thursday from 7 – 9 PM on a rotating theme (see below). Tickets are $30 each and can be gotten by calling the Refinery @ 604-687-8001.
Upcoming themes:
July – Central America
August – France
September – SE Asia
October – Italy
November – India
December – Eastern Europe