I have food sensitivities, I'm not just a picky eater!
Posted by Jackie Connelly on Thursday, May 19th, 2011
Tags for this Article: food intolerance, food sensitivities, gluten free, Jackie Connelly, Lactose free, lactose intolerant, sugar free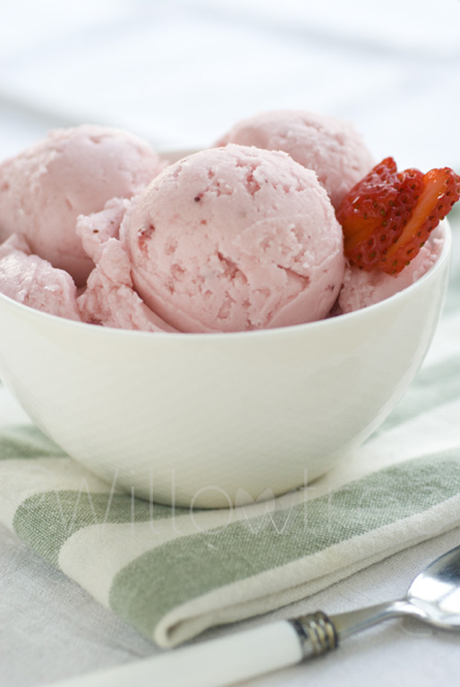 Headlines that include any phrase relating to, and including, food sensitivities, intolerances, gluten-free, lactose-free and sugar-free catch my attention. Recently I was flipping through a glossy food magazine (from back to front, as I do for photos first, advertisements last) and I stopped to read an article about food intolerances. What I read, though, was not in favor of helping food intolerant people create a more manageable diet, or even a first-hand story of someone who had figured out a system that works for them, but instead was an incredibly accusatory, know-it-all style of article that stated people with food sensitivities (or anything other than a medically diagnosed, and therefor valid, food allergy) are "just plain fussy". Whoa. Who you callin' fussy? Me? You callin' me fussy? Put up your dukes, glossy food magazine, because I take serious offense to that statement.
Another mainstream magazine wrote about the difficulty in questioning whether a food intolerance is really a problem of the gut or simply an excuse for "picky eaters", as well as about the fashionability of food intolerances these days.
Again: whoa.
Something I learned early on in my food sensitivity days was not only the difference between food allergies and food intolerances/sensitivities, but also that the latter is much more difficult to figure out. An allergy is an immune-system response in which your body mistakes a certain food for a harmful invader and creates antibodies to fight it, with symptoms that can come on very quickly (anaphylaxis, hives, etc); shellfish and peanuts are often used examples of a food allergy. Think of an allergy like the cut&dried version: it's more black & white, easier to diagnose by a doctor, and because of this can be (but not always) easier to manage than a food sensitivity.
In contrast, a food sensitivity is a response from your gastrointestinal system, a result of poor food absorption from the intestines into the bloodstream, followed by symptoms such as (yes, i'm saying yukkie words here): gas, bloating, diarrhea, constipation, nausea, or abdominal pain, and sometimes right away (I've experienced symptoms within 15 minutes of eating a food I shouldn't have) or after several hours. For me, other factors like anxiety, stress, over-excitement, lack of sleep and alcohol can also play a role in how my gastrointestinal system reacts to food.
So why do I get so irritated when I read articles that label me as a "picky eater" who chooses a food sensitivity because it's "fashionable", written by a person who has never experienced the (incredibly unpleasant, embarrassing, uncomfortable) results of a food sensitivity? Because I've spent years feeling awful after meals, and not knowing why. Because I've spent countless hours with first western doctors, then Naturopaths trying to find a manageable diet solution. Because I know how much better I feel when I avoid the foods I'm sensitive to.
So if you are wondering if you have a food sensitivity, don't take these kinds of articles to heart. Do your best to try and figure out what foods don't sit well with you by first keeping a journal, noting if there are any factors that make digestion easier or worse, and then go see a Naturopath to help you get on your way to a solution. And trash that glossy food magazine article in the recycling on the way.
~ written for Willowtree and shared on Foodists