Thanks Degan!
Posted by Ben Garfinkel on Tuesday, June 21st, 2011
Tags for this Article: contributors, degan beley, Ethnic, ethnic eats, smokeysweet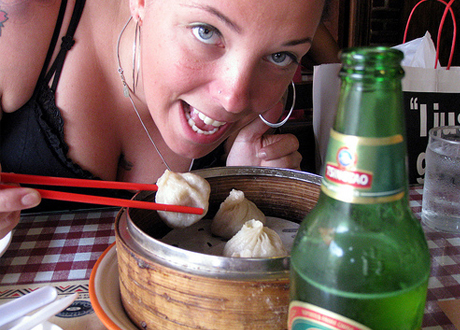 A special thanks and farewell to Foodists.ca Editor Degan Walters née Beley. She's been instrumental in helping us keep things rolling behind (and in front) of the the scenes here for the last couple of years. Sometimes we're not sure how she has time to do everything she does, and her need to step back might be related to the fact she's recently married, started a business and runs two other blogs, Ethnic Eats and SmokySweet. Fortunately for us Degan will remain a contributor here so we're not losing her entirely. Degan, we wish you well.
Now is just a good a time as any then to put this out there: If you think you've got the passion and panache, and literary appetite to become an active contributor of Foodists, please send us some samples of your writing. Or even better, your baking! We're especially keen to build our network outside of Vancouver so we have an excuse to travel the globe. With our stomachs of course.