Tap News From The Alibi: April 1st, 2009
Posted by Jer Thorp on Wednesday, April 1st, 2009
Tags for this Article: alibi room, beer, brewing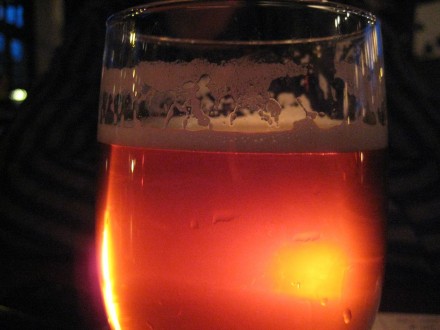 After a successful month of $4 cask-pint Tuesdays, the Alibi is back to business (and beer) as usual, with a lot of exciting things being pumped and poured this week.
Currently in the casks:
Central City Empire IPA – hard-spiled for three hours before it went on the engine, so it's nice and bright.
R&B Hoppelganger
Swans Brown Ale
Next casks:
Iain's 'Melange a Trois' – a blend of three sour beers of different ages
Big Ridge Wrath of Khan IPA – with a name like that, how can you miss?
Taylor's Crossing Two LionsPale Ale – a classic English pub-style ale
Granville Island Ginger Beer – ginger and beer – together at last!
DIX Dry Irish Stout
Highlights from the kegs:
Lost Coast Tangerine Wheat
Pike XXXXX Strout
Swans Berry Ale
Dave Varga's Roggenweizen
Driftwood Saison
Longwood Batch 1000 Aged Doppelbock
Nigel continues to stock a huge selection of BC and Northwest brews. What beers would you like to see on tap?