Diary of a Foodie
Posted by Nancy Wu on Friday, May 29th, 2009
Tags for this Article: China, Diary of a Foodie, drunken chicken, dumplings, fatty pork, food, foodie, foodist, glutinous rice, Gourmet, italy, James Beard, Jose Andres, leaves, New Zealand, olive oil, Oro Liquido, Parmigiano-Reggiano, public television, rice, series, spain, sugar, television, Travel, WGBH, zongzi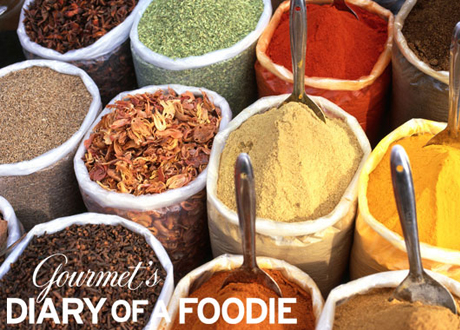 Foodists, foodie….whatever you wanna be called, it's people who love food. Really love it. They can have long conversations criticizing, rhapsodizing and just plain obsessing about it. Sound familiar?
On one of my regular visits to the public library, I discovered a DVD series about food that I wish I found out about sooner and highly recommend: Gourmet's Diary of a Foodie. With 3 seasons under its belt, this series "delivers a unique cultural look at the world, food first. Each episode of this mouthwatering food, culture, and travel series dives into the diverse realm of the world's greatest cuisine, from New Zealand's purest honey to Italy's famous Parmigiano-Reggiano. Over the course of 20 half-hour episodes, this James Beard Award-winning public television series promises to unearth an all-new feast of fabulous food trends, exotic ingredients, and in-the-know food players."
Watching the first 2 episodes I was completely hooked. Unlike typical food-travel shows which feature a goofy, arrogant or annoying celebrity host, this one has an anonymous male voiceover who allows everyday people to do the talking. People from their own countries who savor the beauty their culture brings to the world of cuisine. The premier episode on China was filled with my kind of people (literally!): a master chef who roasts duck with very involved process (bringing the food of the rich to everyday people to enjoy), a village woman from Xi Tang demonstrating the art of wrapping zongzi (Chinese wrapped dumpling—glutinous rice w/fatty pork wrapped in leaves, wrapped tightly with cotton string and steamed—was a snack I grew up with as a child and still love) and a modern take on a classic Shanghainese dish, Drunken Chicken. Wow!
Now I'm halfway through the Spain episode, having watched Chef José Andrés experiment with liquid sugar to form sugar lightbulbs and closed pods filled with olive oil. At the point when they visit a sexy shop called Oro Liquido (which features a HUGE collection of Spanish oils as though it was Tiffany & Co.) ….well I just had to stop and share all this goodness with you. I can't help it. I'm a foodie. Foodist. Whatever.
Ps. Even MORE delicious, you can download the entire 1st & 2nd season of Diary of a Foodie FREE at iTunes!! YES!! Get some serious yummalummadingdong action now!!!