Must must must have Momofuku.
Posted by Nancy Wu on Thursday, November 19th, 2009
Tags for this Article: Allan Benton, BBQ Pork Buns, Gabriele Stabile, Ko, Má Pêche, Manhattan, meat glue, Milk Bar, Momofuku, Noodle Bar, noodlemaking, NYC, oyster, Peter Meehan, ramen, smoked hams, Ssam Bar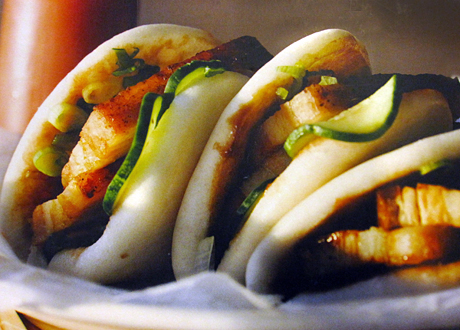 BBQ Pork buns. I grew up with them; my mom was the master of making them from scratch. I always thought hers was the best. That was until I started soliciting ideas of where to go & eat in NYC. Two of my friends—food writer Seanan Forbes & graphic artist Marian Bantjes—who don't even know each other, both steered me right to Momofuku.
Seanan: Take a trek across town and GO. Save room to go in the back to the Milk bar (desserts, bakery, snacks). The pastry chef is going to be renowned. Ssäm bar is connected. Have a tapas-style lunch and then something — or things — sweet.
Marian: You must must must go to Momofuku Ssäm bar and get pork buns!!! It gets mega packed, so maybe go for lunch, or go first thing when they open for dinner.
The idea of mixing the traditional BBQ Pork Bun with the structure of Peking Duck was clever, calculated and incredibly delicious (yes indeed, it was a mouthgasm).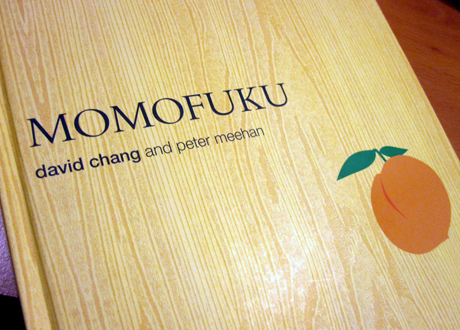 Learn about the inspiration behind one of Momofuku's most popular dishes from David Chang in his new book (co-written with Peter Meehan), which I found difficult to put down, reading it from cover to cover (even the recipes, which are sprinkled with personal tips and anecdotes from Chang). Candid, passionate, entertaining…it felt like a one-on-one cooking lesson, with the award-winning chef guiding you every step of the way.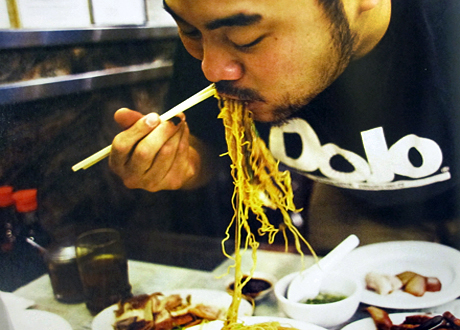 Momofuku is a combination of biography (sharing his early beginnings in LA, Seoul, Virginia and Tokyo, where he became obsessed with the fine art & technique of noodlemaking), restaurant tours (Momofuku Noodle Bar, Ssäm Bar, Ko, and Milk Bar) & recipe book (and there are plenty, broken down by restaurant). There is truly so much to admire and enjoy in this book which is a reflection of what Momofuku is all about: good luck, taking every opportunity to learn, never giving up, and it's got to taste incredible. David shares every facet of Momofuku's experiments, failures and successes alike. There are fascinating side trips in the book, introducing the reader to various techniques and suppliers, particularly those passionate, tireless people behind the high quality food products (eg. Allan Benton's smoked hams) that add to Chang's success. There's the enjoyable "Fun with Meat Glue" chapter and a recipe for pig's head torchon that involves cooking a pig's head for 3.5 hours and dismantling it to get all the yummy porky goodness from every nook & cranny. Momofuku also educates novice cooks who don't know how to shuck an oyster; there is a technique to it and in this book it's a quick 2-minute read.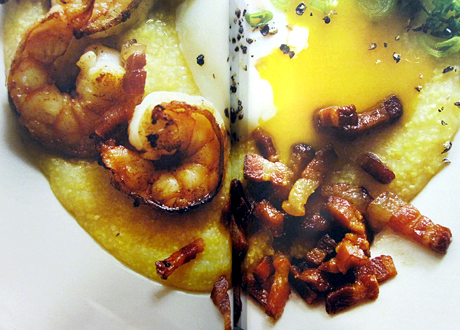 The other thing I loved about this book—besides all the yummy food photography by Gabriele Stabile— is David's openness in sharing the scary, stressful process of starting new enterprises (both the right and wrong ways). He also stresses the importance of continually keeping communication channels open with his über-talented chefs so they can do their jobs to their utmost, get paid fairly & respectfully for all the hours they put in, and be happy in what they do best.
My mom's recipe for BBQ Pork Buns is available online, but Momofuku's version…well, you'll just have to buy the book or visit the Ssäm Bar yourself in Manhattan's East Village. You must must must go!
p.s. Momofuku is preparing the opening of restaurant #5, Má Pêche soon at Chambers Hotel in the Midtown District of Manhattan. It's not covered in the book, but I expect it will be equally outstanding.