Rhubarb Season
Posted by Degan Walters on Friday, June 4th, 2010
Tags for this Article: pie, pudding, recipe, rhubarb, spring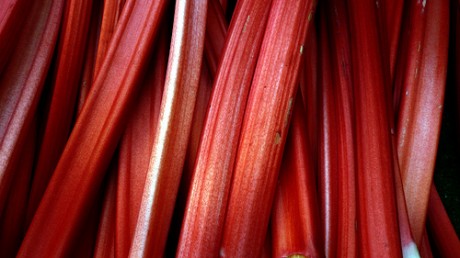 Photo Credit: Gruntzooki
It's rhubarb season. Last week at the farmer's market the guy in front of me loaded up on no less than 11 bundles and I watched anxiously, hoping there would be some left.
Strawberry-rhubarb pie seems to be the standard, but every year I make Edible BC's rhubarb bread pudding with whisky sauce and I love it but I need to branch out. There's strawberry-rhubarb jam, rhubarb crisp, rhubarb tarts and tomorrow I think I'm going to break down and try this pie.
What is your favorite thing to do with rhubarb?