My Grandma Story at Rain City Chronicles
Posted by Mark Busse on Sunday, May 15th, 2011
Tags for this Article: grandma, grandmother, Gretna, Manitoba, mark busse, memories, Rain City Chronicles, recipes, stories, storytelling, vancouver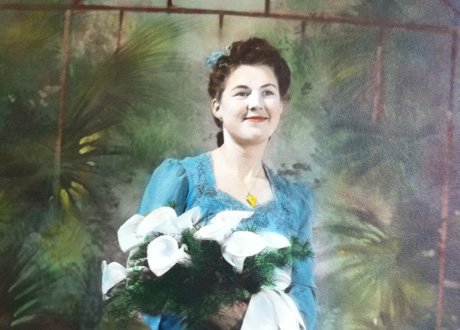 I was recently honoured to be invited to participate at a Rain City Chronicles event by telling a personal story that addressed the theme of "Recipe For…" along with fellow Foodists members Eagranie Yuh and Anthony Nicalo (both of whom told amazing stories).
I decided to recount the emotional story of spending a week alone with my dad in his hometown in southern Manitoba sorting through his childhood home after his mother, my grandmother, recently passed away unexpectedly. As you can imagine, it was a painful experience to endure, but also a wonderful chance to spend some terrific time bonding with my "old man".
While the experience originally unfolded I posted images and tweets in real time, creating an online form of storytelling as I shared the experience with friends and family back home. Some images were touching and nostalgic, others were funny and even shocking, all of them were genuine aspects of the story and part of my own grieving process and a form of catharsis as much as anything else. People began reaching out to me, thanking me for opening up and sharing the images and my experiences with them. So for my story at Rain City Chronicles I decided to create a slideshow of all the images from that week as a backdrop to my story.
I share both with you here now.
My Grandma Story at Rain City Chronicles from Mark Busse on Vimeo.