Crawdads and the South: a foodist in Mississippi.
Posted by Erin Mussolum on Sunday, February 28th, 2010
Tags for this Article: crawfish, Mississippi, southern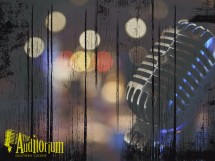 I don't think I've been called "child" since I as twelve.  Add the word "precious" to "child" and that is how this little Canadian was referred to throughout my time in the South.  Mississippian's are known for their southern hospitality – it's in their roots, and seeps out of their pores as naturally as we say "eh".
From my experience, most Canadians don't know much about Mississippi.  Sure we know the rhyme "M-I-S-S-I-S-S-I-P-P-I" that helps spell the Southern state, and when it is pronounced slowly it can account for one whole second,  but for this foodist, Mississippi was and is a pantry of delights.
I recently spent some time in the notorious state producing a television documentary on race relations.  I wouldn't have traveled there if it had not been for my subject matter, and I'm very grateful for this experience. Just as I like telling stories for the small screen I couldn't pass up the opportunity to tell the tales of some of the Southern food I experienced during my time there too.
There are loads of great places to eat in Mississippi but one of the "must-go-to" restaurants I was told about was The Auditorium Restaurant right in the heart of Jackson. The unique venue is set in an old elementary school and is considered the place to hear the best blues jams while consuming all things Southern. This sounded pretty much perfect to this "wanna-be" Southern belle.
I was however perplexed with the definition of Southern food so decided to enlist the help of Executive Chef Nathan Glenn. "I'll tell you what Southern is – it's a regional thing – a place that has developed it's own food," says Glenn. "You get a mixture of German, African, Indian, Irish, Scottish, Cajun, Creole, Spanish etc., There were all these different influences in this melting pot during the Civil War years and we were kind of cut off so we just did what we could with what we had. So Southern cuisine is a mixture of all those different cultures coming together and using the natural resources that we had. And everything is so close to the coast of New Orleans and it's a port city so you had such great influences – especially all the French influence in our food in Mississippi and Louisiana."
Wow – it sounds like it could be everything – yet southern food does have a distinctiveness, and nowhere is that more apparent then on The Auditorium Restaurant's menu. Just some of the items offered are Fried Green Tomatoes served with a Creole Honey Mustard, Chicken & Sausage Gumbo, Blackened Catfish, Vinaigrette Slaw, Hushpuppies, and homey desserts like Homemade Banana Pudding, and Raisin Bread Pudding with Rum Sauce. Delish.
Glenn's eyes light up proudly when he describes his signature dishes: Sweet Potato Crawfish Cakes, and Shrimp and Grits (New Orleans style barbeque shrimp with diced ham, local shitake mushrooms, sweet potato grits and salad).
Taking the Chef's suggestions I decided on the crawfish cakes – however I was leery. My only experience with crawfish was when my brother and I used to spend hours in this little stream near our grandparents home catching these marine crustaceans and then making them attack sticks that we poked at them. The idea of these little lobsters chopped up and made into a cake was less than appealing to me, but my first bite confirmed why this dish is one of Glenn's best!
There is something approachable and friendly about Southern food. It's not pretentious and even if it is presented elegantly it's still at ease. If you can't make it to The Auditorium Restaurant, or Jackson, Mississippi to sample these scrumptious delights, there is hope.  The Best of Bridge Series of cookbooks has published a great volume called "Best of the Best from Mississippi Cookbook" and you can order it through Amazon at http://www.amazon.com/Best-Mississippi-Cookbook-Mississippis-Cookbooks/dp/1893062449
It is what I will be consulting in the next few months as I prepare to throw a little "Southern" on my family and friends.